"Enjoy this Moment" is a book by Daniel Webb.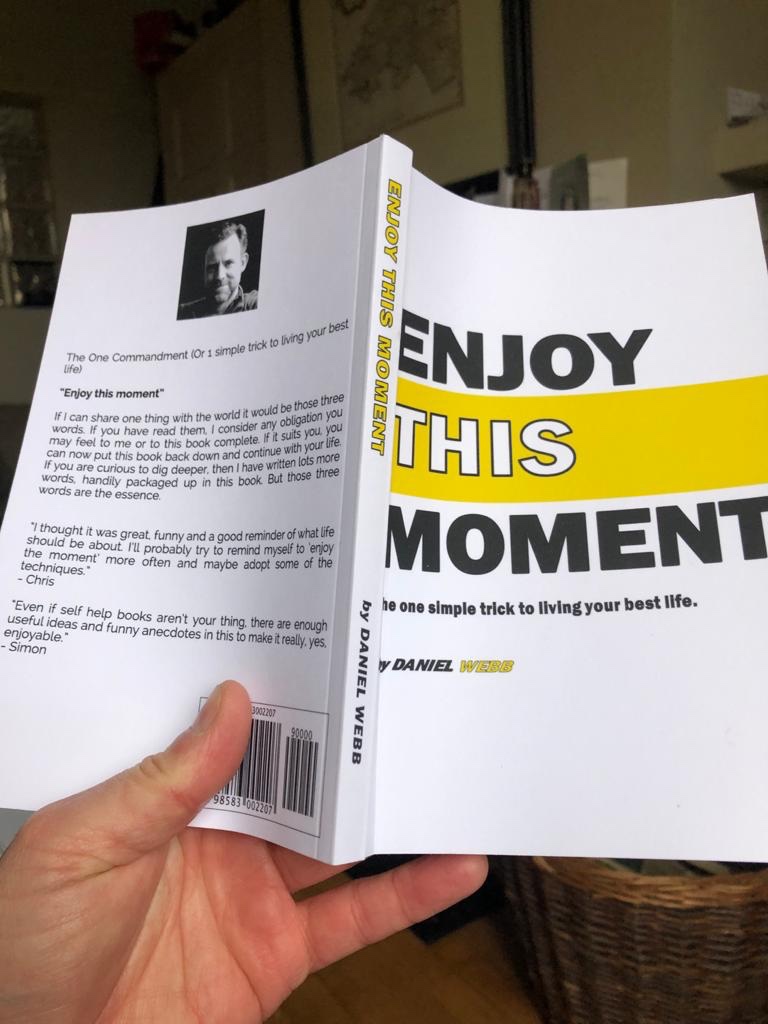 The lovely physical paperback book is available from Amazon. Buy it here.
(I know, we don't love Amazon either but their publish on demand service is simple and affordable. Please let me know if there is another way of self-publishing that is better for the planet and we'll give it a go.)
Free Electronic version
Or there's an electronic version of the book for you to download and read.
You can read it here NOW. For FREE.
It's in PDF format which should be suitable for most devices – Smartphones, PCs, Macs and eReaders. Probably fridges, cars and toasters too.
Enjoy. And share. And tell me what you think.